TERMS AND CONDITIONS
By placing your order you agree to the terms specific to our services:


1.       Excluded Items 
1.1.  You agree not to include any of the following in or attached to any Items to be cleaned via the Cleaning Service:
(a)           non-washable items;
(b)           items that are labelled for hand washing only;
(c)           any other Items not meant for laundering or dry-cleaning. 
1.2.  You agree not to leave objects or other items attached to the garments submitted. We will not be liable for any and all damages caused directly or indirectly or indirectly by actions or omissions inconsistent with this provision.

2.       Minimum Order Value 
2.1.  For the laundry service the minimum order value is £15. 
2.2.  There is no minimum charge for dry cleaning services, however this will depend on the Location. We will notify you of any minimum charge for the dry-cleaning services before you place an Order.


3.       Repeat Orders
3.1.  You should use your personal laundry bag provided to you by us for any repeat Orders. 


4.       Item Care
4.1. It is your responsibility to inform us of all stains and problem areas with Items on the Order Form.
4.2. We will use reasonable efforts to maintain a high quality of cleaning for the Cleaning Service. We accept no liability for Items treated in accordance with care labels or other instructions provided. We accept no liability for 'special care' Items that require special attention to be cleaned or that do not have care instructions. 
4.3. We reserve the right to refuse to clean any Item. 
4.4.  We do not guarantee the removal of all stains. At our discretion we may re-clean Items that require further cleaning for no further fee. 
4.5. Please ensure that the pockets of all Items have been emptied and no loose possessions have been included in the Locker by accident. We will not check the pockets of Items and accept no responsibility for any loss arising from the Services being carried out without the pockets of the Items having been emptied or any loose possessions having been accidentally left in the Locker. 

5.       Stain Removal 
6.1.     It is your responsibility to make us aware of any stains on the Order Form prior to submitting your Order. We make no guarantee that it will get all stains out when carrying out the Cleaning Service, but we will make every effort to remove stains without damage to your garment. 


7.       Damage 
7.1.     We will use processes which in our opinion are best suited to the nature and conditions of each individual garment. Nevertheless, we cannot assume responsibility for inherent weaknesses or defects in materials which may result in tears or the development of small holes in fabric that are not readily apparent prior to proceeding. We cannot guarantee against colour loss, colour bleeding and shrinkage; or against damage to weak and tender fabrics.  Precautions will be taken to alleviate any problems where possible. 
7.2.      Given the delicate nature of some leathers and suede's, all leather and suede garments are cleaned entirely at your own risk, and we do not accept any responsibility or liability for any damage or fading as a result of the Cleaning Service. 


8.       Wash and Fold Orders
8.1.      Checking Items - Please ensure to thoroughly check all the garments for hazardous items e.g. coins, pens, keys, etc. as we hold no responsibility for any items lost or damaged as a result of the cleaning process.
8.2.      Washing and Drying Process - The load is washed at a 30-degree cycle and tumble dried on a medium heat. As we process a high volume we will not be able to cater to personal requirements (e.g. temperature, washing powders, etc.). Please note that the items are not ironed.
8.3.      Colour Separation - We will separate the clothes into lights and darks for you. Although we will take the utmost care in doing this we will accept no responsibility if there is any bleeding or colour transfer during the cleaning process.
8.4.      Size of Bag - We will measure the laundry by weight. The minimum weight is 6kg and every kg over 6kg we will charge accordingly. We will update this after we have weighed it at the facility and you will receive a confirmation email. Any orders below 6kg will be charged at the minimum price for 6kg.
8.5.      Damaged Items - We will not be liable for damage to items as we wash by the load and do not inspect the care labels of each garment. For garments that need to be specially treated i.e. leather, silk, cashmere, fur, velvet and other delicate garments, please ensure that these items can be machine washed and tumble dried.
8.6.      Excluded Items - The Wash and Fold will not include any bedding and towelling products. If these are included then it will be added as an individual product and your bill will be amended accordingly.
8.7.      Tagging - Laundry items are tagged by the load and not individually tagged. Therefore, we cannot accept any liability for missing items.


9.   Return of Items to the Location
9.1.  Once the Services have been carried out and have been paid for by you in full, we will notify you that your Items are ready for collection ("Delivery Alert"). The Delivery Alert will contain the location of your Items and if delivered to a locker we will provide you with a 4-digit code that will be needed to collect the Items, where they are placed in lockers. Please note your Items may not be delivered to the same location as Drop Off, you may request a different location for collection and this may incur a further charge which will be notified to you. Items will not be returned until the Services have been paid for in full. 
9.2.  Once you receive the Delivery Alert all Items must be collected within 48 hours. If not collected within this period the Items will be removed from the Locker and returned to our storage facility and held there for 30 days. If not collected from our storage facility in this time the Items will be donated to charity. 
9.3.  We will not be liable for any loss or damage arising due to delay in completion of the Services. 
9.4.  Any dates and times quoted for delivery or collection are estimates only, time is not of the essence in the performance of the Services. 


10.   Non-Payment 
10.1.  In the event that you leave Items in the Locker or with the Concierge but do not complete the relevant payment procedures in relation to such Order, the Items will not be returned to the Locker until you have done so and will not be returned to you. In such circumstances we will keep hold of the Items and attempt to make contact with you, however if we have not been able to identify the owner of the Items or those Items have not been collected within 30 days, then those Items will be donated to charity.
10.2.  It is your responsibility to ensure that no personal property for which Services are not to be, or cannot be provided, are placed in the Locker or left with the Concierge. Any personal property placed in a Locker or left with the Concierge that appear to have value will be removed by us and stored for 30 days from the date of Drop Off. If such property is unclaimed after these 30 days, this property will be donated to charity. 
10.3.  When leaving Items, please ensure that your Locker has been correctly closed and locked. We accept no responsibility for any loss or damage to Items resulting from failure by you to properly lock the Locker. 


11.   Our liability to you
11.1.  In the unlikely event of loss or damage to an item, we will pay compensation in line with the Fair Compensation Guidelines as provided by the Textile Services Association.
The Textile Services Association guidelines indicate that fair and reasonable compensation be paid on the basis of allowing for wear and tear and the age of the item. It is considered reasonable for us to ask for receipts, bank or credit card statements confirming the purchase price prior to agreeing any compensation. Failure to produce a valid proof of purchase may limit the compensation amount offered.
11.2.  Subject to the following subparagraphs, we will be compensated (in accordance with 12.1) for loss or damage which is due to our negligence.
11.2.1. We will not be responsible for any single item valued at more than £500 unless we have received (and acknowledged) notification prior to your order through the platform or via email.
11.2.2. We will not be responsible to you for any loss or damage that is foreseeable. Loss or damage is foreseeable if it is an obvious consequence of our breach or if it was contemplated by you and US at the time we entered into a contract for the Services.
11.3.  We only supply the Services for domestic and private use. You agree not to use the Services for any commercial, business or re-sale purpose, and we have no liability to you for any loss of profit, loss of business, business interruption, or loss of business opportunity.
11.4.  We will not be responsible for any loss or damage (including, without limitation) any colour loss, shrinkage or other damage, resulting from the following:
11.4.1 failure to notify us of any special requirements or instructions for cleaning the Item;
11.4.2 the fact that the Item has no label indicating cleaning instructions;
11.4.3 any existing damage to the Item at the time of collection;
11.4.4 any extraneous objects left in or on the Item, including but not limited to: coins, buttons, jewellery, cufflinks, collar stiffeners, pens or tie clips
11.4.5 and extraneous packaging provided with the Item, including but not limited to: clothes hangers, suit bags or personal laundry bags
11.4.6 our disposal of Items under paragraph 11.2;
11.5.  We do not exclude or limit in any way Our liability for:
11.5.1 death or personal injury caused by negligence;
11.5.2 fraud or fraudulent misrepresentation;
11.5.3 breach of the terms implied by section 2 of the Supply of Goods and Services Act 1982 (title and quiet possession);
11.5.4 breach of the terms implied by sections 3, 4 and 5 of the Supply of Goods and Services Act 1982 (description, satisfactory quality, fitness for purpose and samples); and
11.5.5 defective products under the Consumer Protection Act 1987.
11.6.  We will not be liable for any consequential loss.
11.7.  We will not be liable for any damage to buttons, zips, and other similar parts (fastenings/embellishments/etc.).
11.8.  We may affix a permanent barcode to your Items in an inconspicuous location. These barcodes are very important in helping us track your Items so that Items are not lost and to ensure you are billed consistently and appropriately every time you use the Services. We strongly advise customers to not remove these and we cannot accept liability for any damage caused by removal by the customer or a third party. Please contact us via the platform.
11.9.  In the event that we issue compensation for damage caused to an item(s) in our care, be it monetary or a replacement, we reserve the right to retain permanent ownership of the damaged item(s).


12.  Quality Guarantee
12.1.  We check each and every garment before it is returned to you. However, if you are not completely satisfied then simply contact us within 24 hours of delivery and we guarantee to re-clean your items free of charge. Any re-clean requests submitted after 24 hours will be considered on a discretionary basis.
12.2.  To request re-cleaning for your items please email our customer care team, explain the problem and attach any relevant photos. A customer service agent will contact you to arrange a suitable time for recollection.
12.3.  The re-cleaning only applies to individual items which have been cleaned by us.
12.4.  Please note it is not always possible to remove stains. If we cannot remove a stain customer will be informed according to the ticket which is attached to their items. In this instance, we are not able to offer a complimentary re-clean.
ABOUT US
We are proud of our history and heritage. Generations of fashion care experts created a simple yet irreplaceable philosophy - "Combining modern technology with old-world fashion craftsmanship, producing truly distinguishable quality".


We consistently deliver beyond the high expectations of clients and partners. When precious investments need a trusted service, our craftsmen meet this with absolute attentiveness and passion.


Each of our luxury concierge services are tailored to suit our client's discreet lifestyles and changing requirements. That is why we offers our members and partners a VIP hands-on service.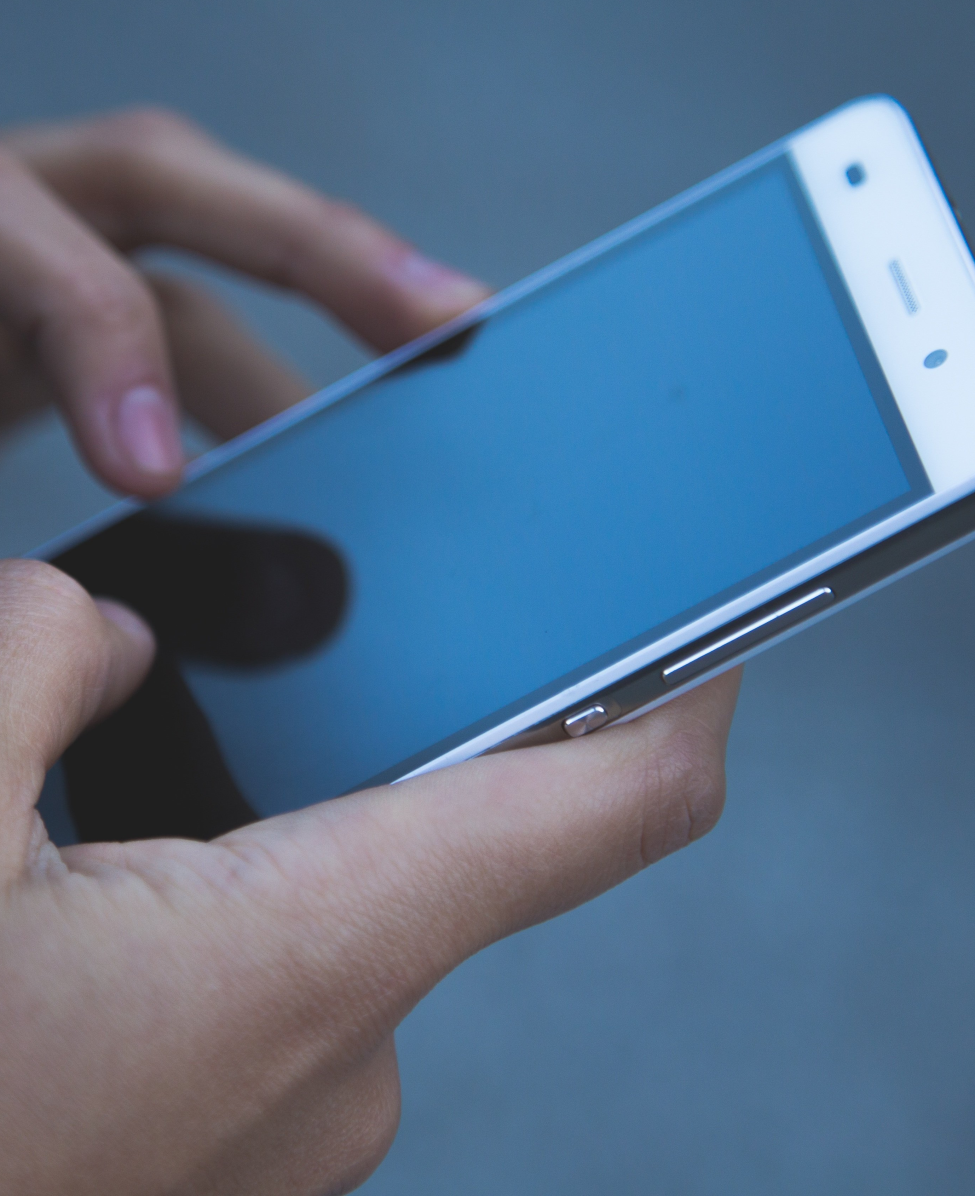 HOW IT WORKS
1. Book Online in Seconds
Place your order in seconds, choosing your service preferences. 
2. Drop Off & We'll Collect
Place your items in a bag & drop to the designated point in your building. 
3. Manage Online
Add visits, leave notes, and book extra services. Enjoy your extra time.
4. Collect Anytime
We'll deliver your clothes and let you know they're back, simple!
CUSTOMER FEEDBACK
★★★★★ 03 Oct 2020
 "2nd time using the service... It's so quick and easy and my laundry smells amazing"

★★★★★ 19 Sep 2020
"Excellent service - picked up and delivered on time"

★★★★★ 08 Mar 2020
 "Quick and friendly staff followed my specific requests, thank you"

★★★★★ 16 Feb 2020
 "Easy and updated me of the progress of my order"
FAQ'S
What days do you collect and deliver?
We collect and deliver Monday to Saturdays between 9am and 5pm. You can view our availability when placing your order.

What is the turnaround time?
We aim to deliver your order back within 48-72 hours, but we will inform you if this will take longer.

Where do I drop off and collect my items if placing an order?
Please speak with your building concierge and they will be able to confirm the arrangement for our service in your building. Please ensure you complete the necessary collection instructions when placing your order.

Do you do bedding and other household laundry?
Yes! We can wash and press your bed linens and towels along with other household items, please simply place your order.
WE'RE COVID-19 SECURE: WE'RE USING ENHANCED CLEANING, HANDWASHING AND HYGIENE PROCEDURES
Our team of laundry and dry cleaners have adopted the new industry guidelines to ensure this work is carried out safely and we have worked the relevant precautions for customers and our teams into our operations, including enhanced cleaning, handwashing and hygiene procedures. 
We're also asking customers and our staff to take all reasonable steps to maintain social distancing during collections and deliveries.
We ask that any customer or household that has had a confirmed case of the virus does not place an order for at least 5 days post-recovery. Customers who test positive for the virus, and have had a collection or delivery within 10 days, notify our customer care team so that we can take the appropriate precautions.
Guidelines for our customers
Customers should refrain from ordering for 5 days post recovery from the virus if anybody in their home has coronavirus symptoms, has been advised to self-isolate, or has been told to shield
Customers and especially anybody clinically vulnerable should take extra care in observing social distancing when orders are being collected and delivered to their front door, and contactless collection and delivery is provided as standard, whether this be you drop off and collection from the reception/concierge in your building or our team knock and collect from your apartment when you are not present; or our team will knock allowing you to leave your items outside your door.
Customers should wash their hands before and after handling their bag of laundry / clothes at both the collection and delivery although the risk of transmission from packages is minimal, and the authorities are advocating the usage of delivery services for those in self-isolation.
Customers who test positive for the virus, and have had a collection or delivery within 10 days, notify our customer care team so that we can take the appropriate precautions
Guidelines for our team:
Our staff should book time off & not attend work if anybody in their home has coronavirus symptoms, has been advised to self-isolate, or has been told to shield
Our staff should take extra care in observing social distancing if anybody in their home is clinically vulnerable
Our staff should wear face covering when attending collection/deliveries 
Our staff handling your items are:

Continuing to regularly wash and sanitise their hands, and making a concerted effort to only touch/handle items as necessary
Advised to check their temperature before starting each day
Wearing protective gloves and disposing of them
Safely disposing of any used cleaning materials
As per recent Government advice, any of our employees who have recently been abroad or are showing any symptoms of COVID-19 will be instructed to self-isolate immediately.
CONTACT US
Telephone: 
Email: 
Social Media: