We hope that you are keeping safe and well during the UK national lockdown.


As we continue to navigate this challenging time, we understand that COVID-19 restrictions have created difficulties for residents who were hoping to return to London to continue their studies in 2021 or move in at the beginning of Semester 2.


We know that students have been hit particularly hard by the restrictions and we have been closely monitoring the situation since we took over on 25th February 2021. Whilst we are hopeful for better days soon thanks to the roll-out of the vaccine in the UK, restrictions start to lift and the government's four-step roadmap to go back to a more normal life we still want to ensure that we are supporting our residents where we can.

We know that there is a great deal of uncertainty right now and we want you to know that we will continue to be here for you 24/7 whether you need additional support, or you simply need to talk. We are still very much a community, and your health and well-being continue to be our main priority.


Supporting our residents through this time has been our main priority throughout the pandemic. We recognise that many of our residents, in following guidelines set out by the UK government, were unable to return or move-in to their building in 2021. In light of this, we would like to offer a 100% Rent Concession for a 5-week period.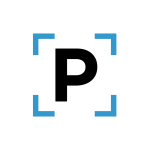 PING SERVICES
★
★
★
★
★
☆
☆
☆
☆
☆
3.59 / 577 ratings
Canvas Rent Concession - Original Form