A convenient laundry wash and fold service with free collection and delivery. 

We collect your clothes, wash, tumble dry and fold them before delivering these back to you in ready to put away. Our wash & fold laundry service items include everyday clothing, such as:
shirts
pants
socks
gym clothes
underwear
If you're looking for the easiest way to tackle laundry then look no further.

We collect and deliver every Monday, Wednesday and Friday between 7pm-11pm.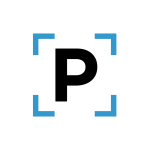 PING SERVICES
★
★
★
★
★
☆
☆
☆
☆
☆
3.58 / 579 ratings
Service Wash
★
★
★
★
★
☆
☆
☆
☆
☆
3.33 / 3 ratings