Valet laundry service where our specialist laundry team collect, service and return your laundry ready to wear.

During your self isolation our team will collect and complete your laundry chores. Our standard wash, dry and fold service is for one bag (Max 7kg) where we wash all mixed colours at 30 degrees. Simply leave your dirty laundry in your room, place your order and leave the rest to us. 

We will collect directly from outside your apartment/room door between 9am and 5pm on Tuesdays and Thursdays.  

Please note: All items should be machine washable and can be tumbled dried. Your laundry is washed at a 30 degree cycle and tumble dried at a medium heat.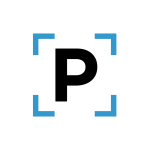 PING SERVICES
★
★
★
★
★
☆
☆
☆
☆
☆
3.58 / 579 评级
Laundry Collection Service