30 Days of Bliss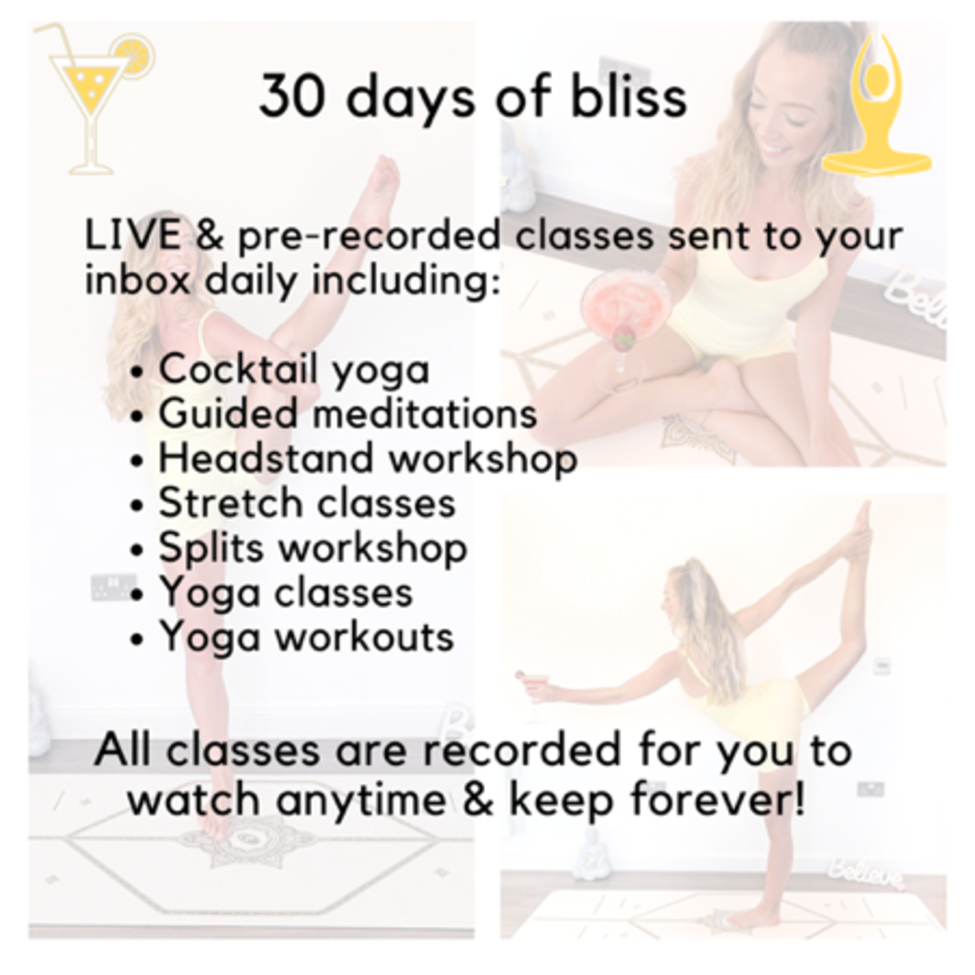 From the 1st of July, you will be sent 30 videos that you can watch and keep forever! This will include: 
· Yoga Classes (suitable for total beginners)
· Relaxation Sessions
· Workshops (headstands, splits + more)
· Meditations
· Tutorials & much more! 
With so much uncertainty in the air 30 DAYS OF BLISS gives you something to look forward to!

Each class is easy to follow for beginners, and lasts 15-30 mins - so very manageable for you to do in your own time!

 If you'd like to join for 30 DAYS OF BLISS starting 1st July, simply sign up and pay a 1 time payment of £30.