TERMS AND CONDITIONS
Please read carefully and pay special attention to the provisions related to liability and cancellations – this does not affect your statutory rights


1. Obligations


We will utilise professional staff with skills and knowledge to design a safe program of exercise where the client's personal goals, fitness levels and likes and dislikes related to exercise will be taken into account. We will provide the appropriate coaching, supervision, advice and support that the client may need to help them achieve their goals.


All client information will be kept strictly private and confidential. If we require further medical information from a practitioner, the client must provide such details to continue.


Clients should dress and behave appropriately for a professional gym environment. No outdoor trainers will be allowed in the studio, please could you bring a suitable pair of clean indoor trainers. Shower facilities are also provided for client use.


2. Term & Acceptance


All our services will be for the term agreed upon by the client and us.


3. Fees


Coaching and training fees are paid in advance of the first session of each block with exception to the initial block when payment may be made on the first session. Payments for subsequent blocks must be paid on the last session of the current block; failure to do so may result in the timeslot being given to someone on our waiting list. All payments must be paid electronically by card, via the website or by cash. We do not accept cheques or bank transfers.


4. Cancellations


Cancellations must be made at least 48 hours in advance of scheduled sessions. Sessions cancelled less than 48 hours will be charged in full to the client. The cancellation policy will be adhered to in all cases when the client is unable to attend including when illness, work or family commitments prevents attendance and 48 hours' notice has not been given. This applies to all personal training services including group sessions. Exceptional circumstances will be honoured.
5. Late Arrivals


Sessions shall be approximately 60 minutes in length (depending on package and service) and shall start at the scheduled time. Sessions will not be extended due to the lateness of Client or due to interruptions caused by the client. Any Client who has not arrived within 20 minutes after the scheduled time shall be deemed to have cancelled and will be charged for that entire session.


6. Transferability


The agreement shall be binding only between the us and you the Client. Client may not sell, assign or transfer their rights any purchased services to any other party without the personal trainer's prior written permission.


7. Expiration of sessions


We understand there is a need for a degree of flexibility and rollover to allow clients to complete purchased sessions however all paid-up block bookings must be completed within 10 weeks of purchase. In the event that a medical problem or other major issue that prevents completion of the contracted sessions within this time period, we may, at our discretion, allow a suspension of contract and extend this time period. We have the right to move your original time slot to another time or day if sessions are not completed within the 10 week time frame.


8. Refunds


We do not issue refunds on any personal training or membership services. Please make sure you are 100% committed prior to purchase.


9. Liabilities


The client must complete a PAR-Q before commencing any exercise program and confirms that he/she is in good physical condition, that he/she is capable of engaging in active or passive exercise and that such exercise would not be detrimental to his/her health safety or physical comfort. We cannot be held liable in any way for undeclared or unknown medical conditions


This Liability section applies only to the extent permitted by law. We excludes all liability for death, injury or damage caused by the client carrying out exercises incorrectly, contrary to the instructions or advice of the health professional or carried out without the supervision of us. You as the client agrees to fully release us (As well as any of its owners, employees or independent contractors) from any and all liability, claims and / or litigation actions for injuries, disability, or death or other damages of any kind including but not limited to punitive damages arising out of participation in our activities including but not limited to the personal training programs and the physical activities even if caused by the negligence, international acts or omissions and / or any other type of fault of its owners, employees or other authorized agents including independent contractors. For the avoidance of doubt, we do not exclude or limit any liability for (a) personal injury (including sickness and death) where such injury results from negligence or wilful default by us (As well as any of its owners, employees or independent contractors). We will do it's best to correct errors and omissions as quickly as practicable after being notified of them but does not accept for any errors and omissions and reserve the right to change information, specifications and descriptions of listed packages and services.
15. Guarantee


There is no guarantee of results.


You as the client have a big part to play if you want results, we are here to support you in this and you will be asked to keep exercise & diet logs to prove that you are completing all work necessary to progress towards your goals. It is understood between client and trainer that both must commit to the program 100% in order to achieve results. The client is required to arrive on time and in an appropriate condition for physical exercise for each training session so that a full and robust session can be achieved on each visit.

ABOUT US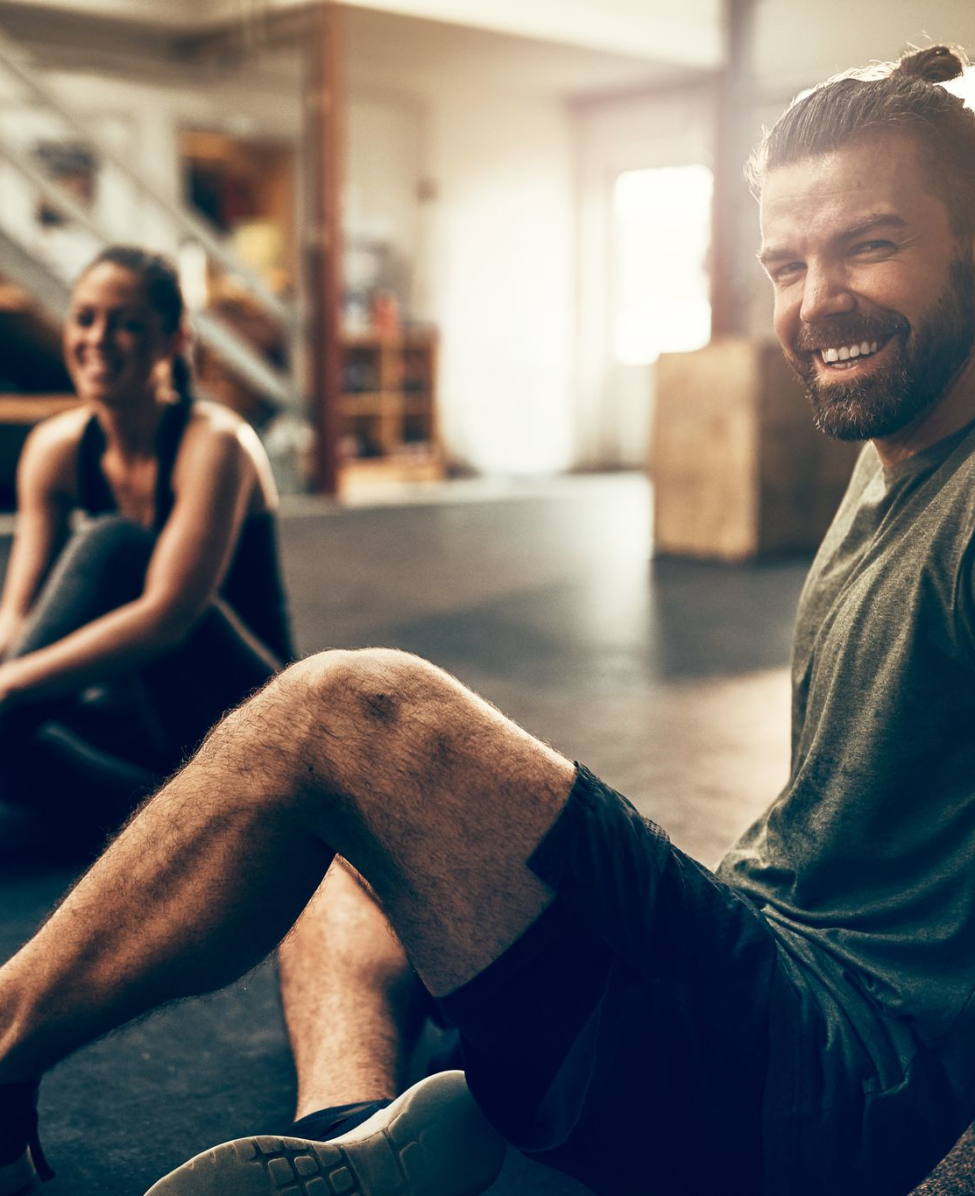 We know you're busy. That's why we take the hassle out of finding a personal trainer. 


Our focus is to get you going so that you can get the results that will leave you happier, more confident and able to get on with living your best life.
Our job is to match you with one of our carefully selected experts by taking the time to listen to you at the start of your journey.   Our trainers will then show you how to train your body because we believe fitness is not a one size fits all policy.


Train at home, train outdoors, we can even come to your office. Train on your terms so that you never skip a workout.

Our primary goal is to effectively change our clients' lifestyles and make them truly self-motivated to carry on with their life positively and successfully. Last but not least, we are firmly aware that everything is related to the mind, with a philosophy to surround yourself with positive thoughts and the body will take care of itself.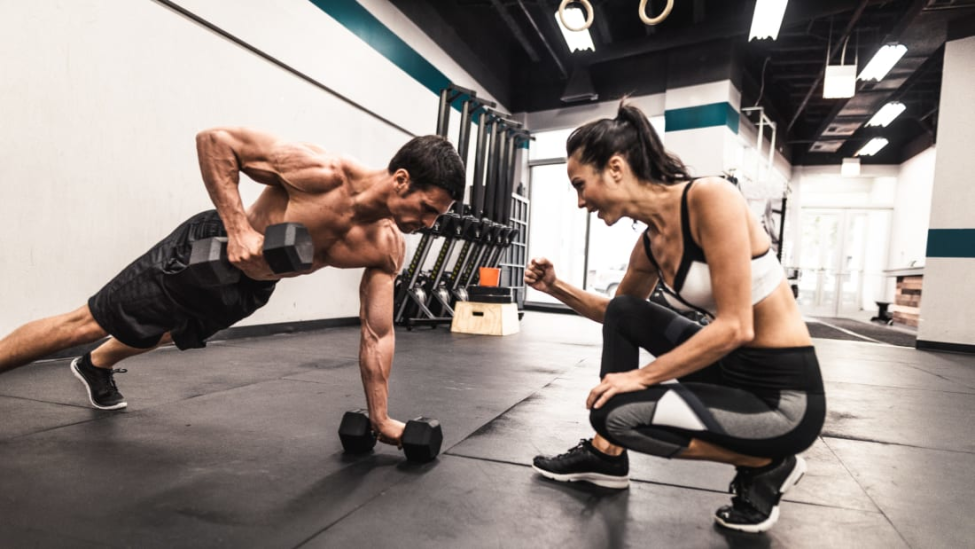 HOW IT WORKS
1. Book online in Seconds
A member of our team will give you a call to discuss your needs and goals
2. We'll create your plan
Our Qualified Personal Trainers will create you a bespoke training package
3. Get to work with regular support
Meet with your Trainer regularly to action your plan and even in your own time
4. Feel the benefits of a healthier lifestyle
Get fitter, stronger with life changing results.  Look good and feel better 

CUSTOMER FEEDBACK
★★★★★ - Arnie A
Very friendly initial contact following completing online form, then a short session with the PT who was clearly very knowledgeable and willing to be flexible.

★★★★★ - Pablo F
Harold is a great trainer - really nice guy and works you hard. Had a great time with him!

★★★★★ - Suzie B
The whole process was extremely easy and efficient. A free intro session was a great way to ensure I was happy with committing to the journey and paying for the a block of sessions in advance.

★★★★★ - Nikki B
Amazing experience.  Feel so much better and heathier after booking in my sessions!!
FAQ'S
How do you match me with a trainer? 
Our process always begins with a phone call to go over your enquiry. This is a chance for us to chat through your fitness goals, any injuries you may have and get to know you a bit better before we pair you up. We then take all this into consideration when pairing you with a trainer to make sure that they are the right fit for you. Next we will match you to one of our vetted & brilliant trainers, who will kickstart your fitness journey with a free 45 min Zoom taster & consultation session. This is a chance for you to meet your trainer before you book your first session.
What are the packages I can buy?
We offer in person packages and online packages. These both come in blocks of 10, 20 or 30 sessions. Prices vary from £33 - £60 per session depending on the package you wish to buy.  
How long do I have to use up my sessions? 
For the 10 session block you have 3 months and for the 20 and 30 session blocks you have 6 months. We recommend scheduling a session at least once a week to encourage consistency.
Do I have to bring/buy my own equipment? 
Due to Covid-19 we won't be sharing equipment. We can start with bodyweight, however, if you are keen to incorporate we can suggest affordable equipment to buy online.
Do you do pregnancy training? 
Yes, we have many pre and post natal qualified trainers on our team who can work with you at every stage of your pregnancy to make sure you are exercising and eating in the most optimal way for you and your baby. 
I want to train with a friend, is this possible?
Yes! Our packages cover two people so you can split the cost with a partner, friend or family member. In the consultation with your trainer it is important to let them know if you are training with a friend so they can prepare accordingly. 
CONTACT US
Telephone: 
Email: 
Social Media: