ABOUT US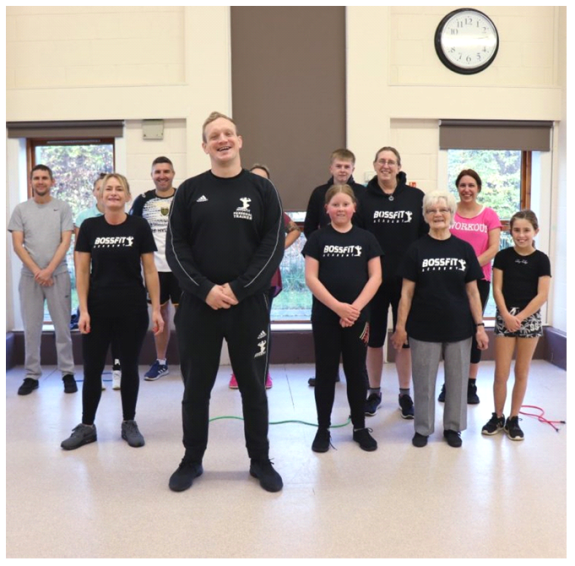 6 years ago I was trying to run on a treadmill alongside my friend, man boobs were bouncing up and down and I was completely out of breath. All I could think about was having a greasy takeaway, but it was a mindset like that which led me to the situation I was in; I knew it was time to make a change. It was then I pledged no more unhealthy habits and feeling insecure in my own body.

From here, I designed my own HIIT bodyweight circuit (a class that I still run currently) which I could follow everyday from the comfort of my own home. This was exactly what I needed since I couldn't afford gym equipment or membership, and to begin with I was still getting over my insecurities. I also took the time to start educating myself on nutrition and developed a food plan that worked effectively for both me and my goals.

6 months later, I'd lost 6 stone and my own Mother didn't recognise me when I walked past her on the street. During this transformation everyone wanted to know what my secret was, how did I do it? I was giving others who also struggled with weight hope. So, I took my education further and studied anatomy and physiology with nutrition and qualified as a personal trainer. This was when the BOSSFIT Academy was made.

Working in London I was able to build a successful brand and business, whilst the London branch is still running, I've personally moved north to grow the BOSSFIT brand nationally. My knowledge and expertise have given me opportunities such as training alongside Jimmy Marku (UK Strong Man) and Hugh Jackman. Though I still train celebrities, I also train people from all walks of life in all shapes and sizes. Whether your goal is to lose weight, gain muscle mass, tone your body or simply get fitter; I can help you on your journey.

I'll teach you how to train yourself and consistently live a better life with nutrition plans, bespoke workouts, fitness class and online training.  Welcome to the BOSSFIT way of life.