Our Housekeeping Team will carry out a professional clean of your accommodation. 

Included in our Professional Clean is a full sanitisation of all surfaces using our premium anti-bacterial cleaning products.

The duration of the clean will be 30-45 minutes and will include the following services:


Kitchen Area:
Dust and sanitise all surfaces
Clean and disinfect the sink
Clean and sanitisation of the hob
Sanitise all surfaces
Place dirty dishes in the sink
Clean and sanitise the exterior of kitchen cupboards
Mop floors
Remove rubbish from the bin

Bathroom Area:
Clean and sanitise the toilet
Clean and sanitise shower and sink
Mop and disinfect all floors
Sanitise all surfaces
Remove rubbish from the bin

Living/Bedding Area:
General tidy up
Vacuum / mop floors
 
Prices: 
£22.50 En-Suite / 30 mins
£27.70 Studio / 35 mins
£32.50 1 Bed / 40 mins
£37.50 2 Bed / 45 mins

Additional deep cleaning services are available to add to your order on the booking page.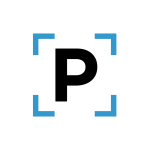 PING SERVICES
★
★
★
★
★
☆
☆
☆
☆
☆
3.58 / 579 评级
One-Off Professional Clean